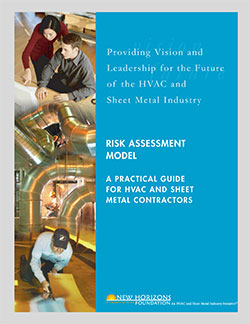 Researcher(s)
Dennis Sowards
Quality Support Services
1437 N. Coleman Circle
Mesa, AZ 85201
Tel: (480) 835-1185
Email: dennis@YourQSS.com
Topics
Summary
Risk assessment, management, and mitigation are critical components to ensuring project success. This Risk Assessment Manual/Model:
Develops understandable model calculations to assess risk factors
Identifies risk mitigation options based on the nature and severity of the risks
Documents the process so that it can be followed by contractors
The report includes a documented process that guides the user in answering these questions:
What risks should I consider for this project?
What do I do about these risks, including countermeasures to manage the risk and/or adding a risk amount to the profit margin?
The report helps contractors as they seek to identify early on, which risks/opportunities deserve resources, develop early stages of an effective project risk assessment/management plan, and improve results using effective risk assessment/management tools.